Next in the the series of Canada's Got Talent contestants is Vancouver's Will Stelfox!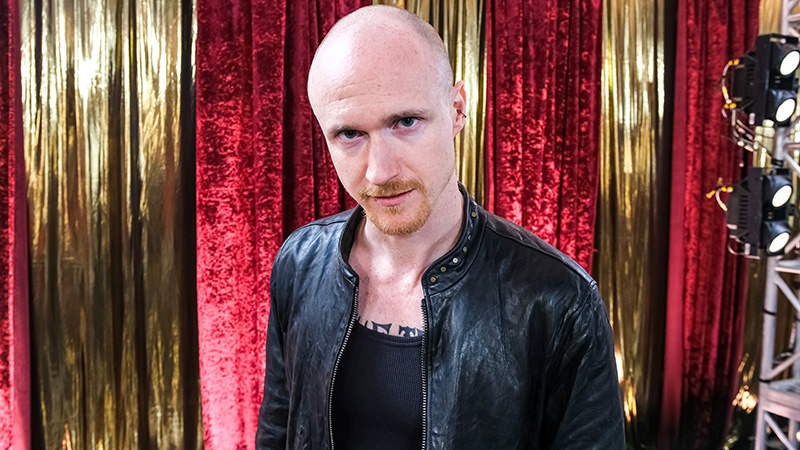 Will Stelfox on the set of Canada's Got Talent
photograph by Jag Gundu/Citytv
Who inspires you that is not a magician?

I watch a lot of stand up comedy, I'm a big fan of Tom Segura and
Anthony Jeselnik.

What is your first memory of magic?


I saw a close-up magician at a restaurant when I was 9 years old. He
appeared to make things appear and disappear on the table in front of my eyes.



Who from the magic community inspires you?
David Blaine and Criss Angel both have a unique take on magic that broke the mold of what was popular before them.



Was there anyone or anything instrumental to you becoming a magician?
I met Andrew Gerard early on in my magic career, he's definitely been the biggest influence on my magic.

Did you ever get discouraged and think about quitting magic?

I enjoy performing on a regular basis, any time I take a break, I find
myself missing the art of performing.

Do you have any pre-show rituals?


I always make sure there's nothing stuck in my teeth.


What inspired you to be a part of this season of Canada's Got Talent?


I think the show is always looking for something different, and I'd
regret it if I didn't try to show the judges what I can do.

Is there anything else you'd like to share with our readers?
Thank you for your time checking out my interview!

Thank you Will, for making the time to answer our questions! Break a leg on CGT!

Learn more about Will at his website WillStelfox.com or follow him on Instagram.

Watch
Canada's Got Talent
Tuesday nights at CityTV.