On March 10th we shared with you that this season of Canada's Got Talent boasts six magicians and one escapologist.

We are delighted to have the opportunity to do short interviews with some of the acts. Kicking off the series is Calgary's Atsushi Ono.



Who inspires you that is not a magician?

Many people, things have been inspiring me at each stage of my life but I had an opportunity to work with AGT winner Kenich Ebina ( one of a kind dance performer ) in 2015, he changed the way I think about being a performer.

What is your first memory of magic?


I was around 22. I joined "Seattle magic backroom session" on every Saturday.



Who from the magic community inspires you?
Many but Tom Frank and Tobias Pashia from "Seattle session" are my mentors.


Was there anyone or anything instrumental to you becoming a magician?
Beside the mentors mentioned above, "Strong magic by Darwin Ortiz" is my bible. I don't want to say it out loud as it's too good.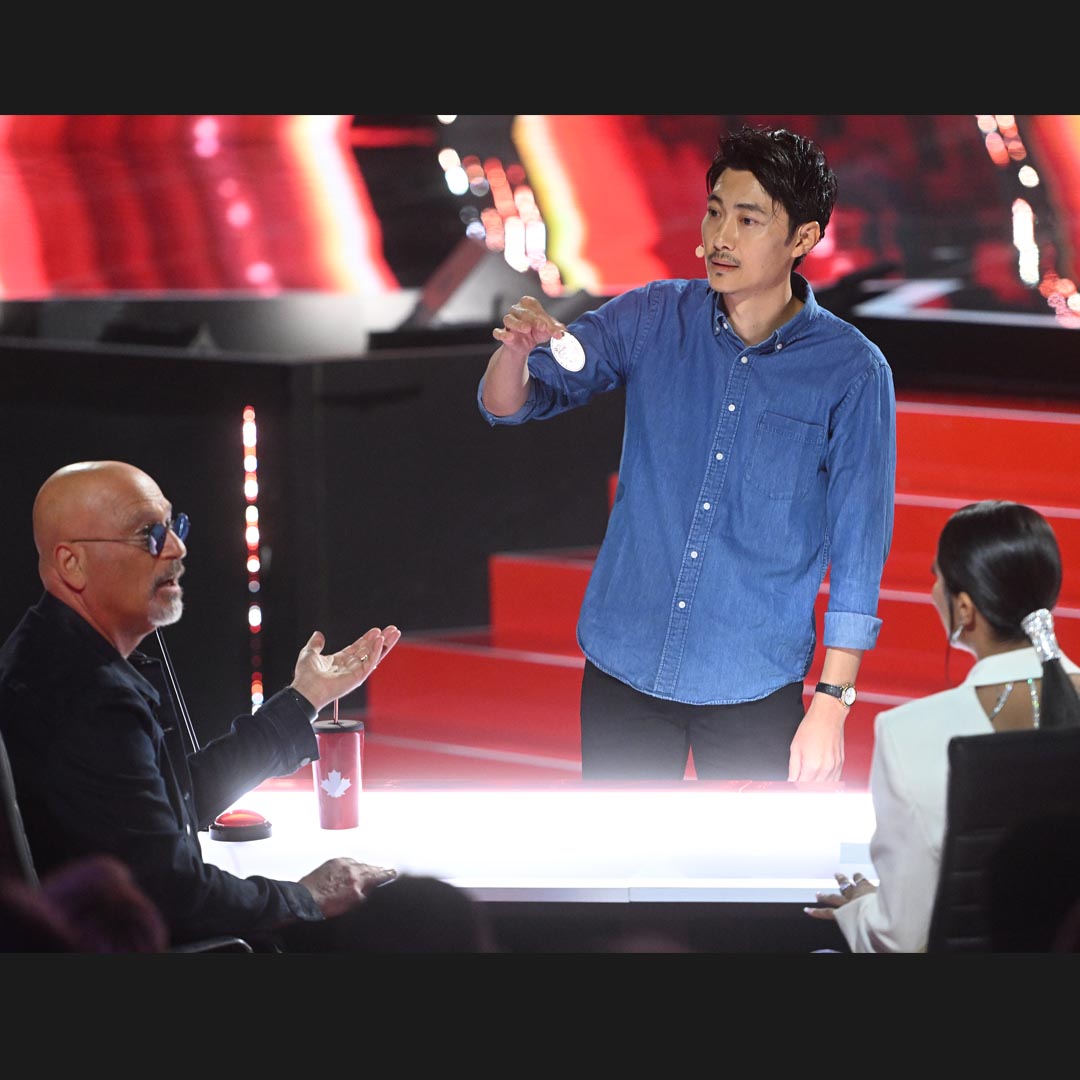 Atsushi with Howie and Lilly
📸 : Jag Gundu/Citytv
Did you ever get discouraged and think about quitting magic?

Not quite. When I'm discouraged, my wife Naomi always reminds me that I'm nothing if you take magic from me which sounds more scary to me.

What inspired you to be a part of this season of Canada's Got Talent?


People in the audience from my gigs often told me to apply it, and I thought like, why not just give it a shot.


Is there anything else you'd like to share with our readers?
Thank you for your time checking out my interview!

Thank you Atsushi, for making the time to answer our questions! Break a leg on CGT!

Learn more about Atsushi at his website AtsushiOno.com or follow him on Instagram.

Canada's Got Talent
premieres March 21st on CityTV.